Domestic Security Shutters
About Our Domestic Roller Shutters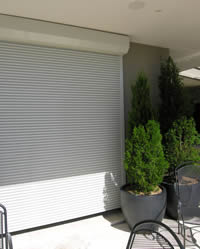 Slimline Home Security Roller Shutters
Rollashield Slimline Aluminium Shutters on your windows form a shield around your home against intruders, noise, heat, glare, storm and hail damage.
They're designed and manufactured in Australia using marine-grade heavy duty aluminium for maximum strength and durability to suit Australian conditions.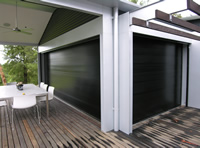 Forceshield Home EXTRA Security Roller Shutters
The strength of the Forceshield profile allows much stronger ventilation holes while still providing maximum security and strength.
In the ventilated position Forceshield shutters provide a massive 7 times more light and air than conventional shutters.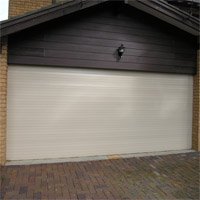 Wide Garage Roller Door
Our extra wide garage door maintain maximum headroom and provide extra security. Not your typical garage door!